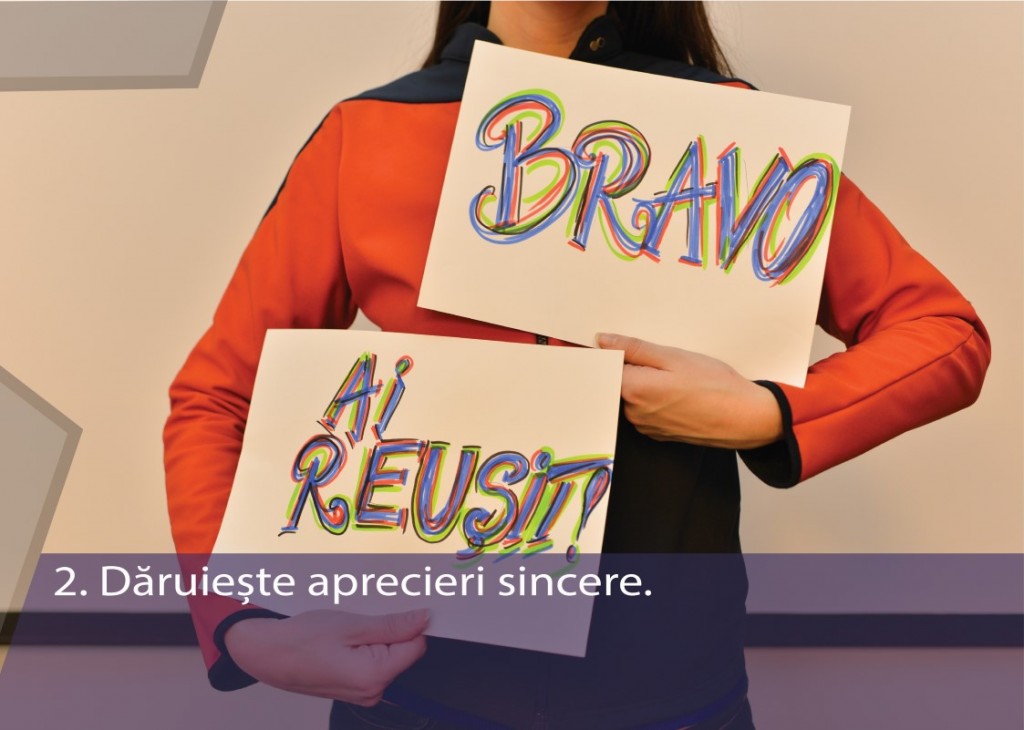 Give sincere appreciation is the second principle which came to life in the "Dale Carnegie's evening ". With our colleagues help, Radu and Florinel, we attended a play in which this concept applied and in which more or less sincere appreciations were offered.
Through the sketch, our actors brought to our colleagues attention concrete situations in which sincere appreciations have a positive impact on those who receive them. These values ​​are always produced from a genuine concern for those around us, that we recognize the merits of a project, we thank for their help and encourage them. In any context, a valued person will always be motivated and willing to evolve, with the support of others.
In contrast, artificial appreciations are immediately recognized and labeled as a lack of interest and attention to details of those who make them. Fake appreciations are not directed to those around us, but they often reflect the self interests and needs and this will be immediately noticed.
Our colleague Florinel has well captured the essence of this principle and the role of positive evaluation: "How are we feeling when others are thinking about us and how are we feeling when others think of them, but in fact, they talk to us?"
Principiul 2 Dale Carnegie – Daruieste aprecieri sincere from Class IT Outsourcing on Vimeo.